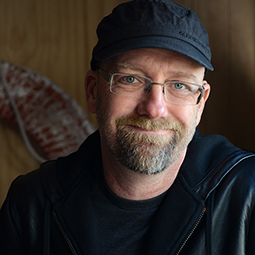 Jason O'Hara
Associate Professor, Ngā Pae Māhutonga Wellington School of Design
Jason's practice-lead research explores digital storytelling, photography and experience design. The fact that he has been variously described as a designer, artist, scenographer, photographer and documentary maker is a testament to his broad skill-set in creating visual narratives that persuade, educate and entertain. 
His extensive industry experience and an enthusiasm for connecting people with heritage, science and the environment has taken him around the globe including the remote Kermadec region and Antarctica. 
Internationally exhibited and multi-award winning, his willingness for collaboration has seen him work with leading artists, designers, musicians and dancers.